A cause for celebrating!
Bringing pediatric care close to home
October 1st, 2021
FOR IMMEDIATE RELEASE:
Haven's Foundation has joined forces with Martin Truex Jr., and Sherry Pollex in partnership with Novant Health to introduce the Martin Truex Jr. Foundation Children's Emergency Department at Novant Health Huntersville Medical Center. This new state of the art facility will be the first children's emergency department in the Lake Norman/Huntersville region.
Thousands of children in the Lake Norman and Huntersville communities require some level of urgent care annually, yet their residents have limited access to nearby emergency services.
This is a major advancement for an area that previously did not have any local access to care of this type or quality.
Children who require emergency care are not just "little adults"!
"It is important for children to be treated by physicians trained in pediatric emergency care in an environment designed with kids in mind."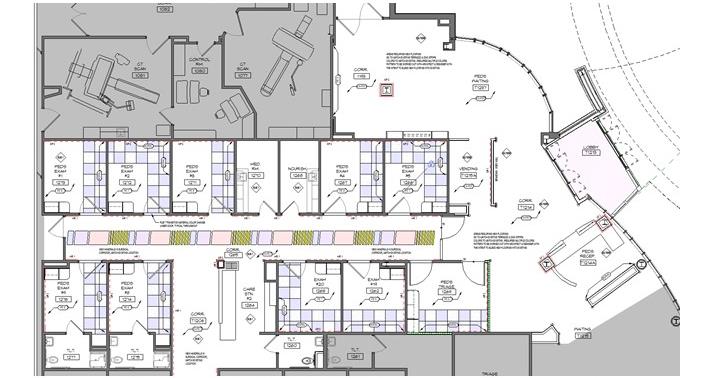 Breaking Ground on the 8th of October, 2021
Offering the community access to:
Nine private treatment rooms
Triage room
NASCAR themed family friendly waiting room
Advanced medical equipment specifically designed to treat children
Family consultation room
Flat screen televisions
Treatment room for minor emergencies
Sleep chairs for late night emergencies
Child Life Specialists Program:
Child Life Specialists work to reduce stress and trauma in clinical settings for children and their families. Stress and trauma can affect the development, health and well being of children and can affect family members, as well. Our specialists use a family centered approach to address children's social and emotional needs.
Offer age appropriate preparation before treatment
Create a coping plan for an upcoming medical experience
Provide support and distraction during procedures
Offer sessions to help a child play through medical experiences while in the hospital
Provide information regarding sibling responses to hospitalization
Provide age appropriate information about a diagnosis
Provide grief resources to families who have lost a loved one
Charitable contributions will help fund this role
100% of every dollar donated will contributed towards this project up until we hit our goal of 150k.
The Haven Kiley Foundation is a registered 501c3 nonprofit organization.
All contributions to the foundation are tax deductible.
Haven's Foundation Background Story
When we realized Haven was getting sick, we rushed her out of the house. Fearing we wouldn't make it to Hemby's Children's Hospital in time we went to the closer Novant hospital, the Huntersville emergency room. We waited over two hours with a two-day old clearly struggling. All our desperate pleas for attention were basically ignored as the emergency room was doing their typical process of serving whoever was the next in line.
After finally seeing us, we dealt with doctors and nurses that had no background in how to deal with a baby. Watching in agony as an er doctor tries to give your baby a spinal tap and not being able to and failing was a nightmare experience for helpless parents. This is not to condemn or blame anyone in that ER room working that night.
The fact is that their experiences are in an ER, not with babies. While her outcome sadly would have been the same, the time we had spent in the Emergency room was both tragic and transformative.
The Haven Kiley Foundation was created from this traumatic experience. Our purpose is to provide resources to prevent other families experiencing similar situations. As parents of three other children here on earth, we take solace in knowing that our community will now have such an incredible children's facility.